Loki
German Shepherd Dog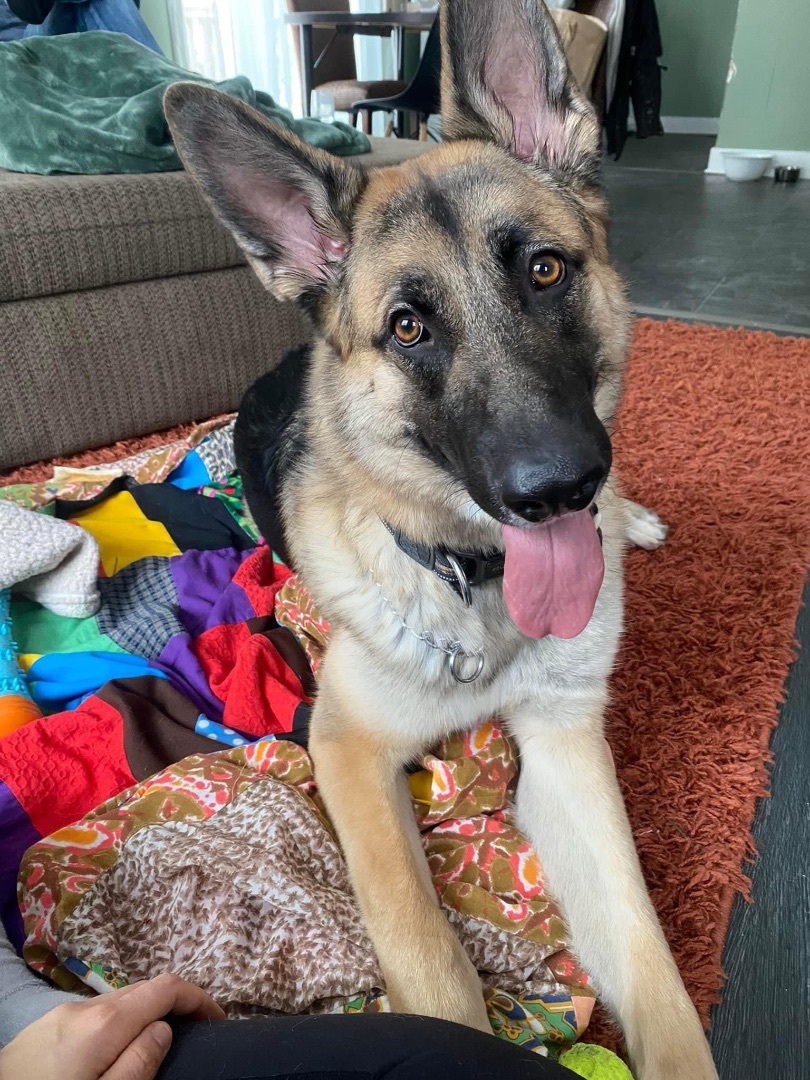 Type: Dog
Species: Dog
Age: Young
Gender: Male
Coat: Medium
Size: Medium
---
Breed: German Shepherd Dog
Mixed: Yes
Unknown: No
Colour: Bicolor (Black)
Spayed/Neutered: No
House Trained: Yes
Declawed: No
SpecialNeeds: No
Shots Current: Yes
---
Children: Yes
Dogs: Yes
Cats: Yes
My name is Loki… I am a German Shepard cross..as you can see I am very handsome..I am 11 months old..I am up todate on my vaccinations but I am not fixed yet but I will be neutered soon…I have been an inside dog so I would love to be indoors. I get along with cats, dogs, and kids.

More about Loki from his foster:

He is a very very big handsome boy, and is 11 months old, his Name is Loki, very good wit the kids and loves to be around people! He has only ever been an indoor dog, and he is very good off a leash! We were told this, and tested it at mom and dads, and yes he definitely knows his name! He also loves to give hugs. I would love to see this boy go to an amazing home, where he will get all the love and play time I am certain he would LOVE a big yard to play and run in, and he is very good to walk with! He really is such a sweetheart, a gentle giant! (I can't believe how big he is! I honestly feel like he thinks he's a little boy lol) he also really really wants to play with Eeyore (our cat), but eeyore really doesn't want to play with him! Lol

Contact the Humboldt SPCA if you would love to meet or adopt this handsome boy, he is up for adoption and deserves the best home!!!