Oliver
Domestic Short Hair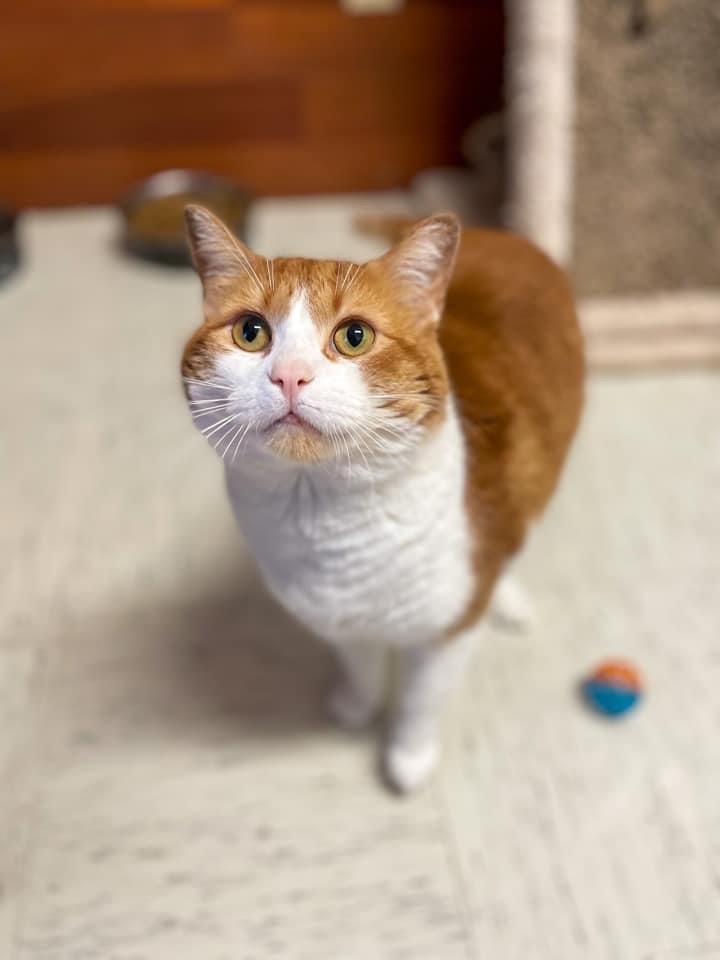 Type: Cat
Species: Cat
Age: Adult
Gender: Male
Coat: Short
Size: Large
---
Breed: Domestic Short Hair
Mixed: Yes
Unknown: No
Colour: Orange & White (Brown / Chocolate) Calico
Spayed/Neutered: Yes
House Trained: Yes
Declawed: No
SpecialNeeds: No
Shots Current: Yes
---
Children: Yes
Dogs: Yes
Cats: Yes
|ADOPTION FEE PAID!| A lovely couple has generously paid Oliver's adoption fee! This handsome guy has been with us since February. He has been patiently waiting. He is one of our longest cat residents at the moment.

Oliver has such gorgeous orange and white fur. He is very easy going. He's affectionate and is very friendly with everyone. He is neutered, vaccinated, and ready to go! He also enjoys hanging out with his cat friends in the cat room.

Thank you so much to the awesome couple for paying his adoption fee - he is so much closer at finding his forever home now!