Norman
Tabby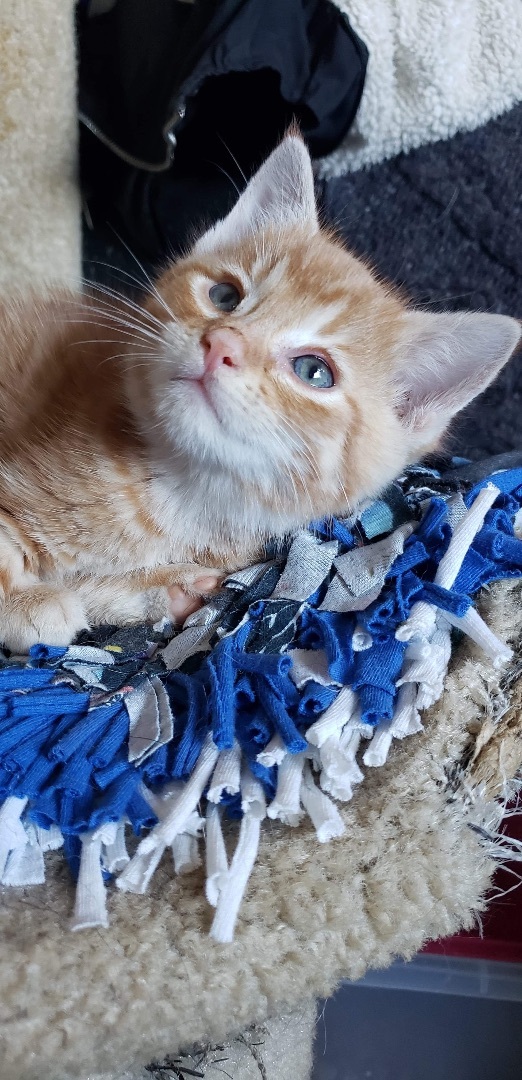 Type: Cat
Species: Cat
Age: Baby
Gender: Male
Coat: Short
Size: Medium
---
Breed: Tabby
Mixed: No
Unknown: No
Colour: Orange & White
Spayed/Neutered: No
House Trained: Yes
Declawed: No
SpecialNeeds: No
Shots Current: Yes
---
Children: Yes
Dogs: Yes
Cats: Yes
Norman is a sweet, male, orange Tabby. He was born around the last week of August. He was found abandoned and went into foster care right away. He's doing wonderful and is almost ready to find his forever home!

Meet the two newest kittens to the crew - Norman and Nikole!

Both of these kittens were found abandoned. Fluffy little Nikole arrived to her foster's place first where she learned how to eat wet foods and liquids from a dish. She was very underweight and had an eye infection, but bounced back quickly with some TLC! A couple weeks later, Norman arrived into the same foster. Being the same age, Norman and Nikole became best buddies! They love playing, cuddling, and birdwatching together. They also love climbing on their doggie foster brother, Ryder! These two are so precious! They have been fostered with dogs, cats, and other kittens and do wonderfully! They were born around the last week of August. They will be ready to go to their forever homes on October 22nd, but applications can be taken now!