Tehya
Labrador Retriever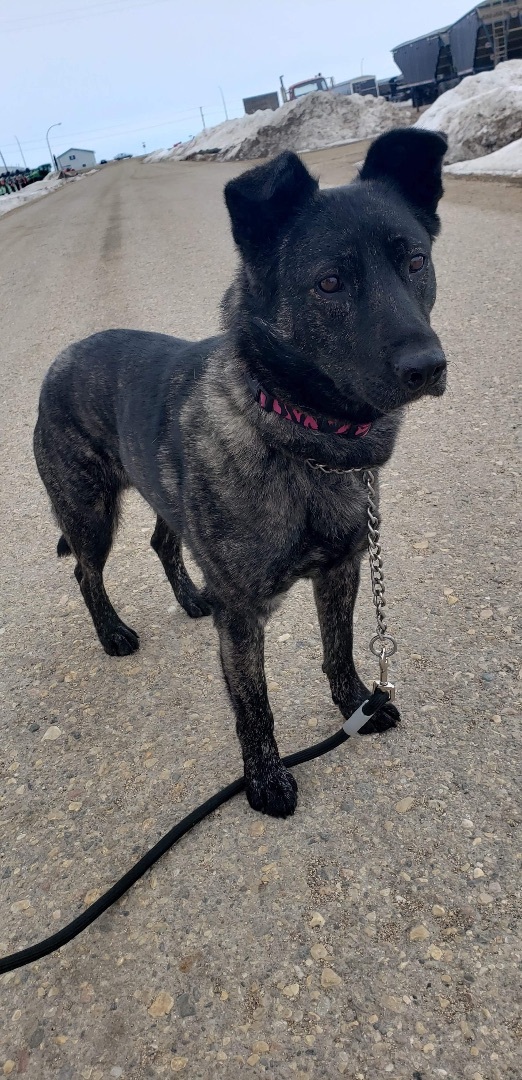 Type: Dog
Species: Dog
Age: Young
Gender: Female
Coat: Short
Size: Medium
---
Breed: Labrador Retriever
Mixed: Yes
Unknown: No
Colour: Black (Brindle)
Spayed/Neutered: Yes
House Trained: Yes
Declawed: No
SpecialNeeds: No
Shots Current: Yes
---
Children: Yes
Dogs: No
Cats: No
Tehya, you are such a GORGEOUS gal (inside and out)!

Tehya is currently our longest dog resident at the SPCA. She has been patiently waiting since September when she and her two pups first arrived. We know her perfect home is out there, we just have to find it! Please share and help us find this girl a family.

Tehya can be quite amusing with all of her different facial expressions! She has a great personality and will keep you laughing. **Tehya is a wonderful girl, but needs a home WITHOUT other animals, which is why it's taking awhile to find her forever home.**

She is a Lab X. She is about 1-2 years old. Tehya is a love bug who loves to play. She is such a happy girl! She has a beautiful brindle coat with ears that go in all different directions. She seems good with kids! She is up to date on vaccinations and spayed - she is ready to go!

One of our volunteers, Kathy, had Tehya for a few days at her house. Tehya absolutely loved being in a home. Plus, she did amazing! She really enjoyed having a big backyard to run around in and following Bill to the garage to play catch!